The great appeal of Range Rover models is well known around Ventura, Camarillo, and Oxnard. This 2019 Range Rover Velar review, crafted by the devoted staff at Land Rover Ventura, will look at key features of this vehicle, so you'll know exactly what to expect when you settle in for a test drive.
The key features that we'll be covering include engine specifications, interior comfort, interior technology, and safety technology offered in the 2019 Velar. If you're interested in learning more about the stylish 2019 Range Rover Velar, you're in the right place—continue reading to get started!
Engine Specifications
You'll easily be able to haul around the whole family and much more thanks to the powerful engine found under the hood of the 2019 Range Rover Velar.
This 2.0L 4-cylinder motor can generate 247 horsepower along with 269 lb-ft of torque. It also sports high-end acceleration, boasting such capabilities as an acceleration of 0–60 MPH in just 6.4 seconds as well as a dazzling top-end speed of 135 MPH. As for the drivetrain, an 8-speed automatic transmission is the standard pairing.
If you want to tow the family boat down to the coast for a long weekend, that's possible as well: The 2019 Range Rover Velar has a maximum towing capacity of 5,291 pounds.
The Comfortable Interior of the 2019 Range Rover Velar
There are several aspects of the 2019 Velar interior that serve to effectively boost the driving experience for you and each one of your passengers. For instance, the Velar is available with 20-way quilted Windsor leather seats that are heated, cooled, and include a massage feature. At the same time, the memory function keeps track of your preferred settings to ensure immediate, optimal comfort.
Additionally, the steering wheel is available with aluminum gearshift paddles and thumb rests to provide you with maximum control when you're maneuvering. There's also a standard Auto-Dimming Interior Rear View Mirror that prevents you from being distracted or momentarily blinded from reflecting bright lights as vehicles pull up behind you.
Other convenient aspects of the 2019 Range Rover Velar interior include the Four-zone Climate Control system, which enables everyone onboard to enjoy their favorite temperature settings. Additionally, you'll find Configurable Ambient Interior Lighting that enables you to set the mood, providing a sophisticated feel to the cabin. The Air Quality Sensor makes sure that all occupants are breathing healthy air throughout the drive, and the best part? All three of these convenient interior features come standard.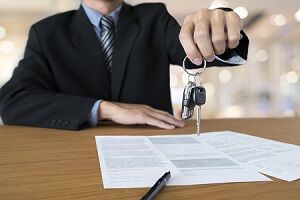 Interactive Technology
The 2019 Range Rover Velar has a highly advanced cabin that will help you stay entertained on your daily commutes and remain in contact with the outside world. Explore the Range Rover Velar technology features!
The Touch Pro™ Duo is a standard addition to this model, featuring a dual 10-inch touchscreen setup that allows you to view and interact with multiple features at one time. If you want to pull up your favorite playlist on the upper screen while keeping your navigation open on the lower screen, you'll easily be able to do so.
You can also sync both your smartphone and your smartwatch to the Range Rover Velar using InControl® Remote & Protect™. This app allows you to do things such as lock/unlock your vehicle remotely, locate your SUV in a crowded parking lot, track your journeys, and precondition the climate of your interior.
The available Activity Key can also come in handy if you'd rather not/are unable to carry your key fob around in your pocket. With the bonus of being waterproof, the Activity Key allows you to perform a wide array of functions. The HomeLink® system is also available in the 2019 Range Rover Velar, which gives you the ability to control your garage door, automatic gate, and security lighting from the road.
Finally, for the kids, the Rear Seat Entertainment setup provides two 8-inch screens located on the backs of the front-row headrests. Not only do they portray a crystal-clear image, but they can also be controlled independently.
Safety Technology
The intuitive safety features found in the 2019 Range Rover Velar make this SUV a truly great addition to any family.
For starters, there's a standard Emergency Braking system, which will detect how far away the vehicle in front of you is and brake automatically if a front-facing collision seems imminent. The available Adaptive Cruise Control with Stop & Go is also able to respond to the flow of traffic by slowing down and even coming to a complete stop when necessary.
Blind Spot Assist is another available feature that can increase your awareness, allowing you to change lanes with confidence. It places alerts in the exterior mirrors when it senses that a vehicle has entered one of your blind-spot areas, so you'll always know what's around you. The optional Traffic Sign Recognition also gives you a boost in awareness by displaying upcoming changes in speed limits and other road conditions, ensuring that you can respond accordingly.
As for parking, the Front and Rear Parking Aid will definitely give you an advantage. This system provides on-screen graphics and audio feedback to keep you aware of potential obstacles. Plus, the available 360-degree Surround Camera helps with parking by making use of four strategically placed digital cameras, which provide you with a full overhead view of the area surrounding the vehicle.
Other note-worthy safety features include the Rear Camera and the intelligent Lane Keep Assist feature.
2019 Range Rover Velar Lease Deals
If you're interested in checking out what current lease deals we have available for the 2019 Range Rover Velar, our team in the finance department will be happy to speak with you about them. They'll take the time to sit down with you and provide you with detailed information pertaining to each one of your options, ensuring that you can decide on the lease payment plan that works best with your particular budget.
Come Take the Range Rover Velar for a Test Drive
The 2019 Range Rover Velar is a go-to SUV for families all over Ventura, Camarillo, and Oxnard thanks to its high-end performance and sophisticated technological advances. Schedule a convenient time for your test drive by contacting Land Rover Ventura today!