Give Handmade Gifts From The Best Stores This Holiday In Ventura Ca
You can give handmade gifts from the best stores this holiday in Ventura, CA, by selecting a unique item from one of the following locations. These gifts are both thoughtful and charming, great for loved ones of any age and any background.
Perhaps the best part of the following establishments is that you'll be receiving a warm and genuine smile from whichever recipient is lucky enough to be accepting your holiday present.
Mindfulnest
The originality of Mindfulnest is perhaps this stores most endearing and obvious trait, a trait that shines brilliantly through their works.
The jewelry collection expertly walks the tight-rope between subtle and stunning, unassuming and attention-grabbing. There are also shirts with stylish designs that comment on modern culture or nothing at all, flexible flasks for the drinker on the go, and artistic prints depicting anything from city skylines to fabled yet familiar creatures.
You'll fall in love with Mindfulnest at first sight. So, visit their Facebook page now!
Sea Things Ventura
The brilliance and majesty of the sea is well represented in the quaint, lively store Sea Things Ventura.
As soon as you enter the door, you'll be greeted by shimmering charms, pendants, bracelets, anklets, and the always popular vintage style ocean jewels. Beyond these accessories you'll find household décor like candles, frames, and wreaths, plus ocean remnants such as angel wings, sand dollars, and ocean fossils.
The community has continued to embrace Sea Things Ventura, and this connection is evident on their Facebook page!
Plum Gift Boutique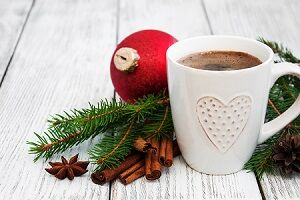 It's a homey and welcoming vibe at Plum Gift Boutique, the type of environment that reminds you of an old friend's living room, and the available merchandise is similarly rich in nostalgia and character.
The colorful water bottles, wine stoppers, coffee mugs, and blankets make a great gift for friends of all ages. Recently the clothing label, including shirts, shorts, and sweaters, has continued to blossom. There are also seasonal gifts that serve as a great way to celebrate the holidays.
If you check out the Plum Gift Boutique Facebook page, you'll be able to see photos of additional merchandise while also reading reviews!
Give a Meaningful & Unique Gift This Holiday Season
The holidays are a time of sharing, giving, and showcasing your appreciation for friends and family. To do this, get a heart-felt gift from any of these cherished stores!